Senior Perspective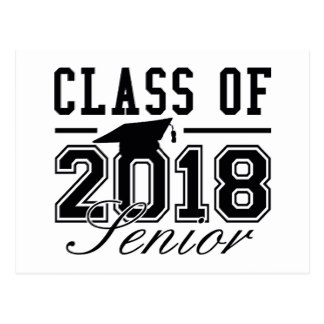 As the start of the 2017-2018 school year kicks off, every student at Heritage makes adjustments. The most excited group of students are the new seniors. The school is filled with talk of Class of 2018. Gaining interest, we interviewed three seniors to get a first-hand experience of how they are feeling.  The combination of the different clubs, sports, and perspectives of school creates an accurate representation of this graduating class.
Matt Cochran had good input pertaining to his senior year at Heritage High School. He spoke of his major accomplishments from his years at Heritage. "The most proud accomplishment I had was becoming the National Honor Society president." As we continued, he took a trip throughout his years of high school: "The main regret I have is not joining clubs soon enough for college applications. I would encourage students to get involved in clubs like NHS to help on their resumes." The main focus for him was getting involved in the school's clubs to get an appealing resume. Cochran is involved in lacrosse and golf because "being involved in these sports taught me how to manage time for schoolwork." As we continued that conversation about how managing time is a crucial aspect to college, Cochran feels "prepared because of the college classes that are offered here." As a senior, his main message was to get involved in classes, sports, and clubs that will prepare you for the future, whether that be college or on-the-job training.
Myla Lynge's high school experience wasn't what she expected.  "High school was different than I thought it would be; I thought high school was going to be hard, but as I learned the ways, I saw that it doesn't have to be hard as long as you stay on track." Lynge's advice: "Make sure to listen to your teachers and stay on task because you don't want to get behind in class." Lynge believes "high school is like middle school. The main things that are different is that it is a much bigger school so it's little harder to get around, and there are way more people." Lynge also said that her plans after leaving Heritage are "going to college and getting a good education." Although Lynge is unsure about what to go to college for, she reports that she is very excited about going.
In his senior year, Aaron Grom is a returning member of the RHHS Varsity Tennis Team. In his third year playing tennis, his success on the court has been matched in the classroom. Grom has obtained a steady 3.3 GPA in his academic career at RHHS, while taking 8+ AP classes. He is a key player on the Tennis team and number 2 overall singles. While sitting down with Grom, he reflected on the best piece of advice he's ever received. He said, "The best piece of advice I've ever gotten came from Coach of the War Eagle basketball team, Coach Olsen. He said, 'It's the little things that make the big things happen.'" Grom went on to add that this guidance was applicable to both his tennis career, as well as his academic career. Grom is most aspired to go to college because "the amount of opportunities there are for new experiences to happen when going to a new campus." Grom's dream school is  University of Southern California because of "the beautiful campus and great academic reputation amongst other schools." While the school Grom will be attending in the fall of 2018 is still unsure, Grom is positive that his time at Heritage has benefited him in his life. As for the War Eagle tennis team, it will be interesting to see how the team starts off next year without Grom as a key component, as they set a school record this year going 4-1.
There is an abundance of insight that indicates that Cochran, Lynge, and Grom have enjoyed their high school experiences. Whether attaining beneficial advice, achieving great grades, or gaining experience for one's future, the class of 2018 has left a mark on Heritage High School. As much as they all look forward to their futures, a consistent theme was that they will miss high school and the many people they met there.