The World's Most Stylish Gentlemen: Mr. David Beckham
Hang on for a minute...we're trying to find some more stories you might like.
There are few men in existence that obtain the uncanny ability to captivate the world with their sense of style. In the wise words of legendary Ralph Lauren, "Personal style is about having a sense of yourself and what you believe in everyday." This series is aimed to highlight men of our time that dress in a particular manner, and exude a unique swagger while doing so.
To kick off the series it's only right to place a spotlight on one of sports most notorious style icons: Mr. David Beckham. The British soccer star rose to fame in the early 90's when he signed a contract to play at Manchester United as a teenager. David Beckham endured a very successful career, as he remains the first and only English player to win league titles in four countries (England, Spain, United States, and France). He played international soccer for England, and was captain of the national team for 6 years. Even years after his retirement in May of 2013, the icon's relevance and notoriety has simply refused to die off or go away.
Beckham never did, and still hasn't conformed to the laddish style that is common among professional soccer players. He has elaborated on that notion in an interview with Mr. Porter, justifying that soccer players are conservative and rather cliché when it comes to their style. David Beckham has never conformed to the "banter" culture of the dressing room. When questioned on where his exuding passion for his personal style originated, he says, "I actually don't know. My dad definitely wasn't into style. He was dressed alright, but he was never into fashion…" He went on to depict a time at a young age in which he was to attend a formal event, and was presented with the choice between a suit and knickerbockers. He opted for the knickerbockers. At a young age, the Englishman tapped into his creativity and expressed himself in the way he dressed. This trait would follow him throughout his professional career, which many across the world fell in love with.
Even after the conclusion of his stunning soccer career, David Beckham's exquisite personal style has continued to thrive. From sweatpants and a hoodie, or a pair of black washed-jeans and a t-shirt, to a beautiful multi-thousand dollar suit, Beckham's wardrobe is versatile to say the least. While speaking to Mr. Porter's John Lanchester, the former soccer star added a few words regarding his laid-back daily routine when dressing himself, "I don't wake up in the morning and think I'm going to wear this today, I just go out in what I feel comfortable in." Comfort is insurmountable for David Beckham as, though he is retired, he still remains very busy. His days usually consist of taking his children to their four different schools every morning, picking them up in the afternoon, and then cooking dinner for the family most times. When appearing on Jimmy Kimmel's TV show one night, Beckham jokingly proclaimed that he is "literally an Uber driver." As for the Englishman's wardrobe nowadays, he sports a lot of different Chelsea boots whether they be suede or leather. He also loves sneakers, most commonly Adidas. Though ease is the most important factor in his fits, and he does tend to wear a lot of casual t-shirts accompanied by a knit cardigan or unbuttoned shirt, David Beckham is renown for wearing immaculate suits. Whether it be the Wimbledon Tennis Championships in London, or even accepting the Young Leader's Award from the Queen in Highland Park, the soccer legend is known for rocking a timeless classy look on dressier occasions.
Along with prioritizing his time as a family man, Beckham remains fully indulged in the fashion world. Mr. Beckham part owns English fashion house Kent and Curwen. He doesn't design the clothes, that's the job of newly appointed creative director Daniel Kearns who has spent time at other huge fashion houses such as Louis Vuitton, Ermenegildo Zegna, and Alexander McQueen. The collections are conceived with David as inspiration, as the brand aims to pursue a modern twist on classic British style. The style icon is involved in all aspects of the brand, whether it be product development, market expansion, or store aesthetic. The brand explores the classic sartorial aspect of British tailoring, including suits, scarves, and pocket squares. Kent and Curwen also contains a wide array of more casual clothing, from beautifully crafted t-shirts to classic rugby shirts that possess a rustic vintage feel. The collections play perfectly into David Beckham's wardrobe as every piece embodies his vast personal style and beholds an elegant touch that is exclusive to England. David Beckham, though being highly immersed in Kent and Curwen, still shows his love for several different brands. He can usually be seen sporting Ralph Lauren, Louis Vuitton, or Saint Laurent along with others. He is a notable regular at the highly coveted Louis Vuitton runway shows, and never fails to make headlines during British fashion week. Throughout the years, David Beckham's fashion prowess has been delightful and intriguing, and he's always comfortable while doing so.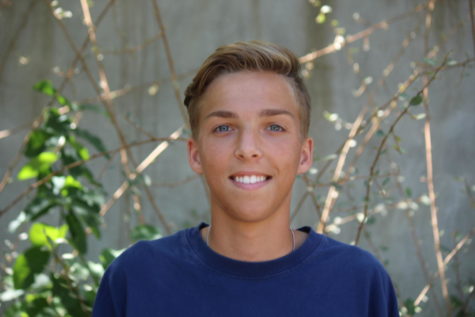 Harrison Downard, Writer
My name is Harrison Downard, an I was born in Evergreen, Colorado. Over the years, I've been heavily involved in my youth group at Central United Methodist...