The Fall Season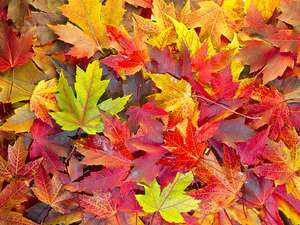 Hang on for a minute...we're trying to find some more stories you might like.
Every student at Heritage is getting excited about the fall season. It's the most popular season throughout the school, and everyone is showing off their fall fashion and making plans. "I'm going to enjoy the weather and hang with my family," said Hunter Maish, 12. "My favorite part is going to be the burning leaves." The magical things that come with fall, such as warm clothes, horror movies, and warm drinks, have excited everyone for their favorite season.
Everybody has their own favorite aspect of fall. "I love Halloween," said Chris Pointer, 11. He's not alone; everyone in the school is very enthusiastic about Halloween. It's the time for teens to stay out late with their good friends and dress up. "I plan on going as the Black Panther," said Michael Tynes, 12. Everyone across the school has their own great ideas for costumes that best fit their personality.
While many people intend to stay home or go trick-or-treating, others have plans to party with their friends. "I'm going out with friends all night," said Tynes. Those who are brave enough are going to venture out to haunted houses. "I'm feeling excited for the Bella Vista horror house, but I might go to the Bentonville haunted house," said Hector Suarez, 12. Some students that have jobs might be scheduled on Halloween. "I'm not sure what I'll do. If I'm scheduled to work, I'll work," said Carlos Perea, 12. There's plenty of ways to enjoy the fall this year at Heritage, so don't let the season slip by.