New Onyx Coffee Lab Destined for Downtown Rogers
Hang on for a minute...we're trying to find some more stories you might like.
Whether it be finding a little bit of extra time to catch up on some homework, or catching up with some friends, many high schoolers find solace in visiting coffee shops. For War Eagles, the best bet for most is locally-owned Iron Horse, located in Downtown Rogers. Others favor a more renowned company like Starbuck's, which has two locations in Rogers.
There is an abundance of excitement and elation around the arrival of a new coffee shop within close proximity to Rogers Heritage High School. The blueprints were curated last year for a new Onyx Coffee Lab, to be placed right in the middle of Downtown Rogers. Located almost directly perpendicular to Iron Horse Coffee Company, the establishment of Onyx Coffee Lab is spacious with multiple stories. With existing locations in Fayetteville, Downtown Bentonville, and Springdale, Onyx is native to Northwest Arkansas.
Filled with modern decor, Onyx never fails to emit a modern sense of grandeur. Not only is the eccentric vibe correlated with the aesthetic of the shop's appeal, but it's welcoming. An Onyx regular and NWACC student, Reese Jones, testifies to the fresh experience that is offered at these coffee shops.  "The atmosphere is really cool and modern. In my opinion, the atmosphere at Iron Horse just doesn't compare. In some ways it's dull and played out," said Jones. Jones is an avid fan of house blend coffee and feels as though Onyx has the best around in Northwest Arkansas. In a southern drawl, Jones added, "The first time I went to Onyx and sipped the coffee, I was like 'whoa…' and angels just started singin' in my head, man!"
Onyx serves as a flexible catalyst of serenity, joy, and comfort. Unlike other coffee shops in Northwest Arkansas, a visit to Onyx presents the consumer with an experience. As the company has thrived, an onslaught of recognition has followed. The company gained national attention when it was recognized in the coffee category by the Good Food Awards. This prestigious acknowledgement was an anomaly, due to the notion that Onyx does not reside in the West or East Coast. A junior at RHHS, Nick Cuccia, adores the fact that Onyx attained this recognition. He said, "I really believe that Onyx is the best coffee shop around. The vibe is awesome, and unlike any other." He went on to add, "I'm so excited for the new location in Downtown Rogers. It'll be dope."
As the opening date of the location in Rogers is to be determined, the excitement continues to flourish. Sophomore Thatcher Downard said, "I'm hyped for the new Onyx in Downtown Rogers. Because it's so close to our school, I won't have to walk to Casey's for a crappy cup of coffee anymore."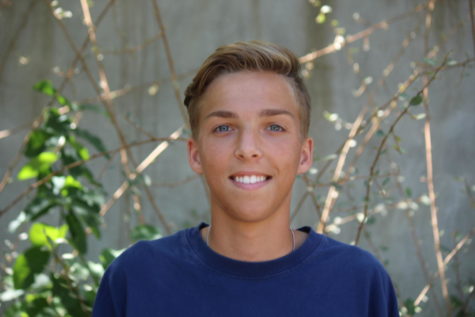 Harrison Downard, Writer
My name is Harrison Downard, an I was born in Evergreen, Colorado. Over the years, I've been heavily involved in my youth group at Central United Methodist...