World Cup 2022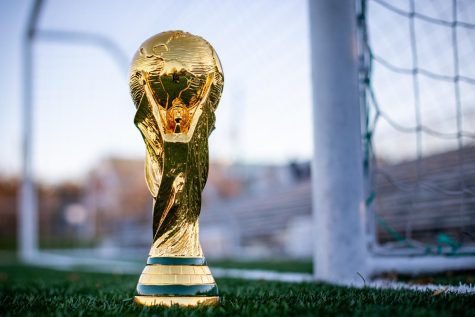 With the 2022 World Cup taking place in Qatar, Lionel Messi is striving for a win in his last big run. Messi is currently tied at second for the most goals scored in the world cup so far. Coming off a 2-0 win against Poland, Argentina is on track for the round of 16 and will be matched up against Australia.  
"With this being Messi's last World Cup, I want him to be able to succeed and honor all of Argentina, and go down as a legend" Kami Smith, senior, stated. 
Messi has made multiple statements directly asserting that this is his final world cup. The expectations are high and tensions are rising. People all over the world are rooting for Messi and his success. He's had an outstanding career, but has yet to win a world cup. Now, he could finally conclude his career that he's worked so hard for and that's been followed by millions. 
"In my opinion, the final word has to go to Messi. He put in a performance worthy of the 1000-game milestone, lighting up the first half with an imposing finish and putting on an amazing exhibition of close control and clever passing in the second half. I think after all this at the very least he deserves to go through for that performance alone. " Issac Sacclolo, sophomore, stated. 
Not only Messi, but the team as a whole has had major success with two wins and one loss. Their team led in their group stage with an outstanding win. Following the group stage they managed to pull a 2 – 1 win over Australia. With the World Cup coming to a close ,soccer fans all around the world are on their toes to see who pulls through in the end.