Whole Glory
Hang on for a minute...we're trying to find some more stories you might like.
Scott Campbell is a well known and sought after tattoo artist based in Brooklyn, New York who is the owner of Saved Tattoo. He has tattooed Marc Jacobs and Robert Downey Jr., just to name some big celebrities you might be familiar with. He has an installation and performance piece in Milk Gallery called "Whole Glory". It gives him the chance to tattoo whatever he wants on a willing participants arm without them knowing what he is tattooing. The participants also won't have any contact, besides the tattooing, with Campbell. The people to be tattooed are chosen via a lottery.  Whole Glory was first featured in Milk Gallery in November 2015. It also popped up in Downtown L.A. at the Shinola Store in June. The most recent sighting of the gallery was in London, U.K. in the Covet Garden from October 7th to October 9th.
Campbell says the process is very spontaneous, but he does have some pieces ready. "I have a bunch of drawings and kind of reference stuff," he told the people of Milk Studios. No one has ever walked away unhappy from the anonymous tattooing experience. Campbell  says it is "nice having a canvas that doesn't have an opinion."
Campbell told The New York Times about the idea behind the project. "Your canvas always has an opinion on what is going on them, which is great because sometimes you get inspired by the person, and the piece becomes a reaction to them. But it can also be a hindrance, because, with any medium, it's always purer if you are unaware of the audience."
Picture credit: Scott Campbell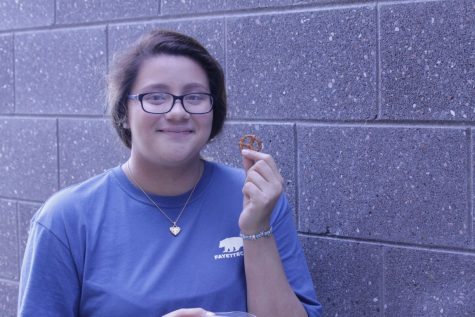 Pricilla Perez, Editor
I am currently a senior. I love feminism, my dog, and artsy things. I'm here for equality and the aesthetics life has to offer.