Threes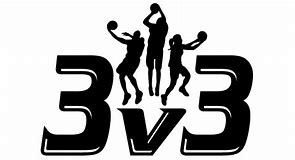 As spring approaches, various sports teams and clubs are putting on fundraisers to support their groups. One example is the HOSA club, or the Health Occupation Students of America. For their fundraiser, they decided to host a three on three basketball tournament during both lunches. The teams ranged from three to five players and required an entry fee of $10 per team. Naturally many people signed up with friends to compete in this fundraiser.
One of the people that participated in this tournament was Jazmine Perez. She was on a team with her other freshman friends: Sydney Price, Lexi Prince, Brooke Menke, and Daniella Santander. "The three on three tournament was great for my friends and I because it allowed us to have a fun time and also raise money for HOSA," she said, "I think the hosts could have been a little more organized and watched time better." Even with the fun that it provided, the three on three tournament could have been better for the people that payed for it.
Another student that attended that attended this event was Marcus Rudsell. He teamed up with his freshmen class friends: Hudson Downard, Cooper Bowman, Andres Hernandez, and myself. He said, "the basketball competition showed how much teamwork was needed to succeed and it strengthened friendships." He also said, "I wish the tournament would have more time to play, more teams, a prize for the winning team, and refs that would actually take it seriously."
This can be taken into account for the future fundraisers that other sports and clubs might host in order to make more money. However, the money boosted this club and the group made a good amount of profit in order to help students in the medical area. Look out for other fundraisers and activities coming this spring.