The Trail of Derek Chauvin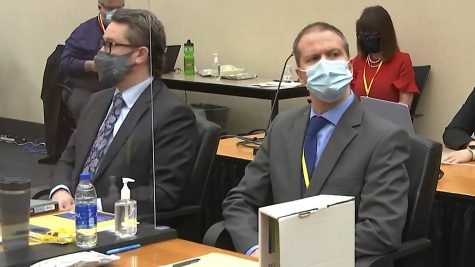 While the Trials of Derek Chauvin went on we heard many testimonies and stories and points of view during those nine and a half minutes that Chauvin was kneeling on George Floyd's neck.
On Tuesday, April 20, the jury in Minneapolis unanimously found the former police officer guilty of second-degree murder, third-degree murder and second-degree manslaughter.
What we first saw was Chauvin's lawyer begin to call up witnesses to the stand in an effort to convince jurors that Floyd died from heart disease and drug use. We also saw both testimonies from Medical Examiner, Dr. Andrew Baker, who declared that Floyd's death was a homicide in his autopsy. All of Baker's tests showed that Chauvin's actions – pinning Floyd for nine and a half minutes – were the primary cause of Floyd's death.
The Hennepin County Medical Center examiner who performed an autopsy of Floyd testified on Friday that while police restraint was the main cause of Floyd's death, drug use and heart disease were a contributing factor to his death.
Not only did we get the autopsy evidence of Chauvin causing Floyd's death, but on Monday, April 19, Chief Medaria Arradondo of the Minneapolis Police Department said Chauvin "absolutely violated the department policies during the arrest." Sgt. Jody Stiger, who works with the Los Angeles Police Department Inspector General's Office, continued to explore the use-of-force issue by saying that Chauvin used "deadly force" when he should have used none.
As the trial came to a close, Chauvin was found guilty on all counts for the killing of Floyd in south Minneapolis on May 25, 2020. This was the day everyone started using their voices, power, and existence to support and defend our Black communities all over the world that are being discriminated against, harassed, and even killed for their skin color.