The Comeback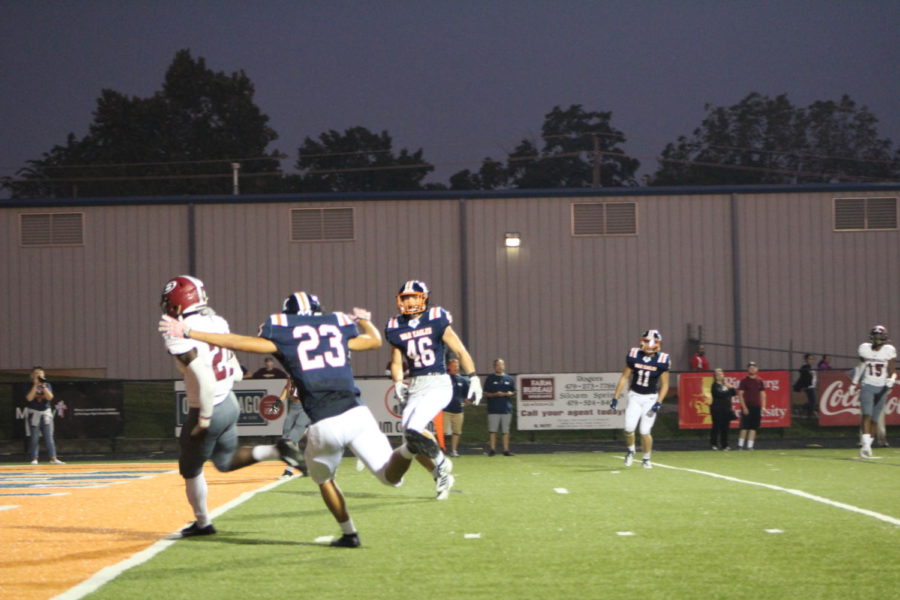 Alexis prince
October 14, 2019
After a rough start in the season, football is in the process of making a positive turnover.  By dedicating their whole heart to make a change on the field and making changes to how they play, they're taking action to achieve this goal.
Defensive back, Dreagon Blackwell, 11, said, "We have changed our scheme, we are going from a 4-4-3 defense to a 4-3-4, so it'll be a lot better to help protect against the pass, which is what we got beat on last week."
As a running back this change in plays may be very helpful. "I feel like [this is going to] play a very big part because I can't run without them blocking for me," said Ethan Farris, 11. "If they do their job it's [going to] help make the game a lot easier."
As the next game approaches, every team member seems to have high hopes as to how the end results will differ from previous games. Past losses only brought more experience and lessons for the team to learn from. "We will be more prepared [and] think more about the game and what's going to happen," said Elliot Valetora,11.