Star Wars: Diversity in the Media Awakens
As a result of its record-breaking ticket sales and dethroning of 2012's Avatar for the title of Highest Grossing U.S. Film in its first month, Star Wars Episode VII: The Force Awakens has become a national phenomenon. With household names like Harrison Ford (Han Solo), Carrie Fisher (Leia Organa), Anthony Daniels (C3P0) and even Peter Mayhew (Chewbacca), fans of the 1977 film A New Hope couldn't be more ecstatic about the series' latest resurgence — 30 years in the making. Taking note of his responsibility to an 'up and coming' fanbase, director J.J. Abrams delivered with unparalleled devotion through visual effects, a captivating script and heartwarming nods to the original films.
Besides shattering practically every box office record ever set, The Force Awakens reached new cinematic territory in more ways than one. While the Star Wars franchise as a whole is extremely unique, the cast of the films have always been undeniably male/whitewashed. The casting of the latest installment not only defies this stereotype within the series, but has served as the first significant answer to the cries for minority representation in the media.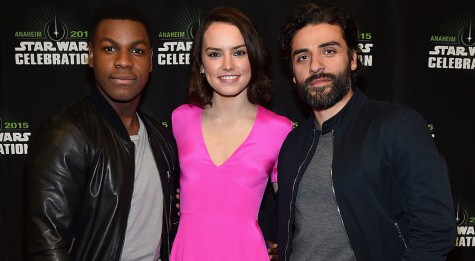 Pictured above are the three main characters of the newest Star Wars film — none of which were born in the United States. Both Boyega and Ridley were born in the United Kingdom, and Isaac was born in Guatemala — all novelties for this largely American franchise. Not only are they the main focus of the film, but their roles completely refute the perpetuating stereotypes that often come with their race/gender/heritage.
Daisy spoke to People Magazine about playing the star of the film, Rey, and her place in the Star Wars universe:
"The story of Rey is woven so richly," says Ridley, "She's brave and she's vulnerable and she's so nuanced… she doesn't have to be one thing to embody a woman in film… she's just important."
Besides empowering the female fans of Star Wars, both John Boyega and Oscar Isaac have brought the long-awaited topic of ethnicity to the conversation. Boyega has especially fired back against rumors of a movie boycott upon seeing a black stormtrooper in the first Force Awakens teaser:
"I wasn't raised to fear people with a difference in opinion. They are merely victims of a disease in their mind," Boyega told the New York Times, "There are aliens with tentacles and five eyes in this universe, and what [they] want to do is fixate on another human being's skin color."
Unlike his co-stars, Oscar Isaac is well-acquainted with the film industry. With critically acclaimed movies such as Ex Machina, Inside Llewyn Davis and A Most Violent Year under his belt, Isaac understands the weight of bold casting moves — not to mention his Golden Globe for Best Performance by an Actor in a Limited Series he received this Sunday night. And, being the oldest of the new bunch, his role as Poe Dameron meant a great deal to him as a Guatemalan-born actor.
"One of Guatemala's biggest claims to fame is that [we] are featured in the end of 'A New Hope'… the medal ceremony was filmed in Tikal, Guatemala," says Isaac to Tech Insider,"So I said, 'How cool would it be if that's where Poe was from?!' …that's an incredible idea."
Daisy, John and Oscar aren't the only newcomers to the series that have spurred media excitement in both women and minority groups. Abrams also welcomed Lupita Nyong'o to the team.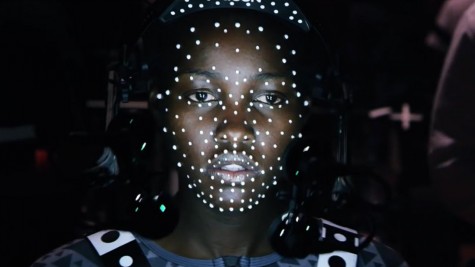 Known mostly for her Oscar win for Best Supporting Actress in 2014 for 12 Years A Slave, Nyong'o was more than happy to play Maz Kanata in Star Wars: Episode VII. Although Lupita plays a critical role in the film, the only recognizable trait between her and her character is her voice. Nonetheless, Nyong'o still recognizes the strides she's made for herself in this industry — as does director J.J. Abrams:
"Her performance wasn't satisfactory. It was spectacular," Abrams told Daily Mail, "She has brought the character of Maz Kanata to life in the most wonderful, wise, touching, deep and funny way."
Unlike all of its preceding films, Star Wars Episode VII: The Force Awakens has brought long-anticipated minority representation to arguably one of the most notable franchises in the history of cinema. Not only does this impact fans who fell in love in 1977 but those who have only just begun to discover the series. Although no one can accurately describe the snowball effect that Star Wars has in the media, one thing is for sure: in the words of Supreme Leader Snoke, there's been an awakening… have you felt it?