Slumped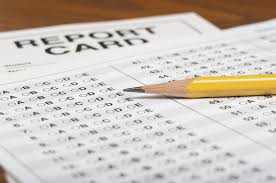 After such a long first semester, the students of Heritage went on a fun-filled winter break. Students were very reluctant to return to school after two full weeks off of school; there was a snow day right after the vacation day on Martin Luther King Day. This took place around a week after the start of the second semester. The long breaks and the process of coming back to school with an overflowing workload has to take a toll on the students of the high school.
A first hand, look at how the students feel is through the kids themselves. Adryen Coyle, a freshman,  provided insight on how the third quarter has affected his grades. Coyle said, "It feels like it has been a long time out of school and there is a lot of work. It hasn't been too hard, but it has been harder to keep up with." Coyle continued on about his grades and how the third quarter has caused them, he said, "there is a lot of homework and independent work to do without any time to break it up with." To simplify, the caliber of the homework that the teachers give is not the problem, rather it is the quantity of the work assigned to the students.
Another student that is falling in the third quarter slump is Harrison Downard. The sophomore also provided input on the reasons students are falling behind at the start of this semester. When thinking about how the third quarter has affected him as a student, he said, "The break was a lot of fun, but getting back into the swing of things have been hard." Downard then continued to think hard on the causes on the struggles that students face, he said, "Having a new schedule and adjusting to teachers and their strategies has been hard to acclimate to." This was another thing that has to be taken in consideration on the struggles of students.
The students that are scrambling for good grades right now are having difficulty adjusting to their teachers, coming back from break, and keeping up to the extended workload. As the semester moves on, students will re-adjust to everything and it will all go back to normal. But as of right now, the teachers should offer extra help to students, like during soar, and the students should take these opportunities in order to boost their confidence and their grades back up.