New Year's Traditions Around the World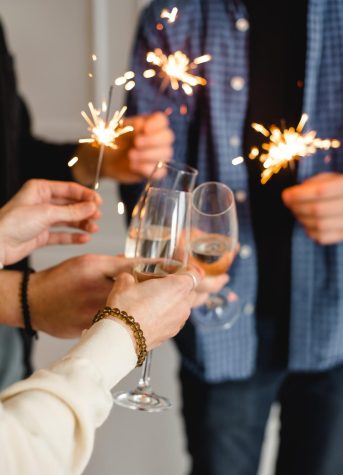 There are different traditions, worldwide, for each and every individual holiday. However, New Years has some of the most interesting traditions.
Obviously, the citizens of the United States watch the ball drop in Times Square. Whether on their televisions, or in person, millions of Americans gather around to watch the ball drop at the stroke of midnight each year. This started in 1907 when Adolph Ochs, NY Times owner,  began the event to draw attention to the Times's new headquarters, and it's been an annual spectacle and one of the most popular New Year's celebrations since.
Now, Denmark has a different way of celebrating a new year. The popular tradition is throwing old plates. The "chucking plates at your friends" usually signals a conversation gone very, VERY wrong. In Denmark, however, New Year's Eve traditions like this bring your loved ones good luck. Legend has it that the more broken kitchenware you accumulate on your doorstep, the better off you'll be.
Another famous tradition for New Years is in Greece. Here, they hang an onion outside the door. That way,  not only are onions a kitchen staple, they can also bring you good luck for the new year ahead. In Greece it's tradition to hang an onion outside your door. Believed to symbolize fertility and growth, thanks to its ability to sprout on its own, the onion is hung on the door after church service on New Year's Day.
Last but not least: traditions in India.  They build a sculpture of an old man and burn it down.
In an interview on Sycamoreliving.com, it was quoted, "Back in Bombay we'd make an effigy of an 'old man' that symbolized the old year and burn it at midnight," says Stephanie Fernandes, an associate creative director at BBDO San Francisco.
The burning symbolizes passing the grievances of the old year and making space for a new year to be born.
"Everyone would gather around singing 'Auld Lang Syne' and then it would turn into a little party. Bombay is very cosmopolitan and was home to people of various faiths, therefore we'd have a ton of different festivals, but this was one that united across ages and faiths. "
Of course, there are so many more events out there, but these are some of the most interesting and unique out of the bunch.