IT: Chapter Two Witness the end of IT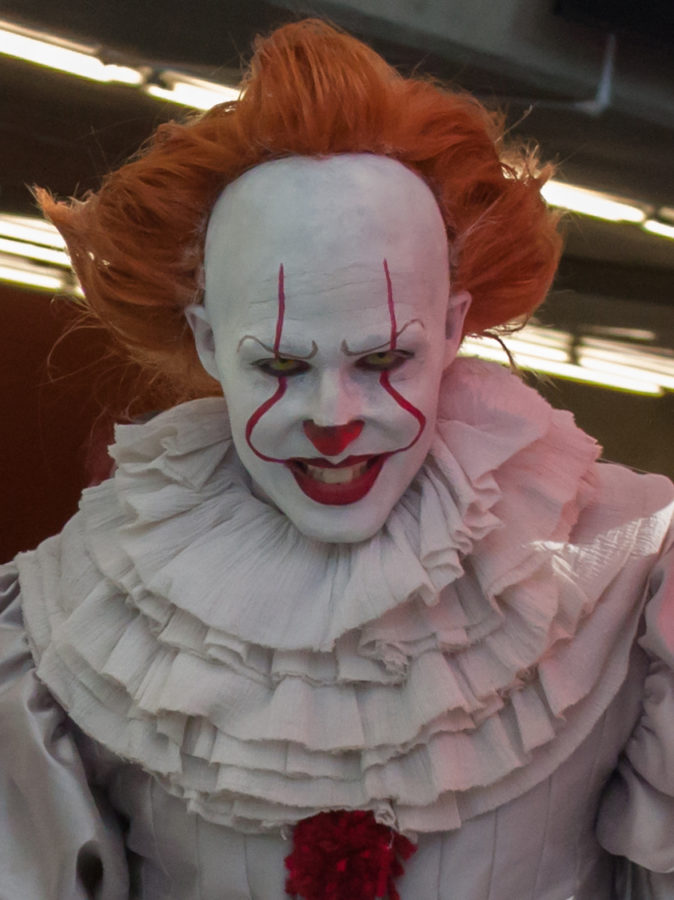 With Halloween around the corner, students and people everywhere adopt excitement for Horror/Thriller films with many to choose from. From Get Out to Us, A Quiet Place, and many more, It: Chapter Two still skyrockets in popularity.
Released on September 6, 2019, It: Chapter Two takes place twenty-seven years after the events of It (2017). Pennywise returns to terrorize the town of Derry once again, killing children. Mike calls in "The Loser Club" returning once again, now as adults, and must kill It once and for all. Brady Herbert,12, said, "I thought it was really interesting about how it went back and forth from the present to them as children and it really like how it gave us more inside of what was going on in the past." 
The movie became a big trend, It (2017) proved itself an exhilarating horror film with amazing casting, great visuals, effects, and impressive horror effects. The movie is well-beloved so a sequel makes perfect sense, as of now the film made 572.6 million dollars at the box office. "It is good, had a lot of jump scare, some parts were fun and creepy." said Colton Secrist, 12.
People everywhere enjoy this film and give their own opinions, "I think it was a good movie, it's good on some parts but some parts could of been more valued." says Yeni Lopez,12. 
For a great thrilling and horror film, go see It: Chapter Two in theaters.