HOBY Sign-ups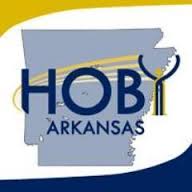 All sophomores are encouraged to sign up for the Hugh O'Brian Youth Leadership Conference. HOBY is a great opportunity for students to improve their leadership skills. It's also a good way to build a college resume. This summer conference will provide a variety of hands-on leadership activities, opportunities to meet leaders in the state of Arkansas, explore your personal leadership skills, opportunities to learn how to lead others, and make a positive impact on your community.
Sophomores who are interested should stop by the counseling office or ask their advisory teacher for an application. Turn in HOBY applications to Mrs. Shaffer in the counseling office as soon as possible. December 16th is the application deadline.
Sophomores selected to participate need to note that there is a cost listed on the application of $195 that must be paid in order to participate in the program. Please take any questions and/or concerns up with Mrs. Shaffer in the counseling office.