Game of the Year Predictions
If you've been paying attention to the 2018 gaming scene, you probably know that this has been an exceptional year for video games. We've seen an avalanche of acclaimed titles from numerous developers, and more people than ever are considering video games as a superior art form to other types of entertainment.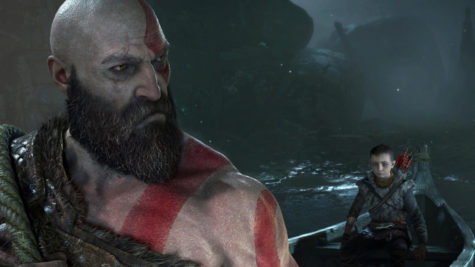 To celebrate this, the annual Game Awards is returning for its fourth year (preceded by the Spike Video Game Awards that lasted from 2003 to 2013), commemorating games, soundtracks, voice actors, pro esports players, and many more aspects of the gaming world. Widely regarded as the video game equivalent to the Oscars, players all around the globe vote for their top picks in each category on the Game Awards website.
This year's selection of nominees for the most popular category, Game of the Year, has led to major divisiveness among the gaming world, thanks to the abundance of renowned titles we've received over these last 12 months. 2018 has garnered six GOTY candidates, these being God of War (reboot), Red Dead Redemption 2, Spider-Man, Assassin's Creed Odyssey, Monster Hunter: World, and indie-hit Celeste.
While the official Game Awards website doesn't give away the vote statistics, we can still get a slight glimpse into what games people think should win the grand category. Of 45 Heritage students polled, 15 voted for Red Dead Redemption 2, followed by 11 for God of War and 9 for Spider-Man. Celeste scored the lowest with only one vote, most likely due to its existence as an indie title not resonating with mainstream players. 5 respondents voted for Assassin's Creed Odyssey and 4 for Monster Hunter: World.
It's hardly a surprise that Red Dead Redemption 2 and God of War garnered the most votes. Both games received universal acclaim and broke sales records, with Red Dead 2, specifically, becoming the second biggest launch in entertainment history, making over $725 million in its first three days of release. Heritage students undoubtedly recognize this, and it's safe to say their votes will reflect it.
Vote for your top picks in the 2018 Game Awards here, and don't forget to check out the Game Awards Twitter page for updates on the upcoming ceremony. The winning nominees for all categories will be announced live on December 6th at the Microsoft Theater in Los Angeles.