Freshman Volleyball Bests Bulldogs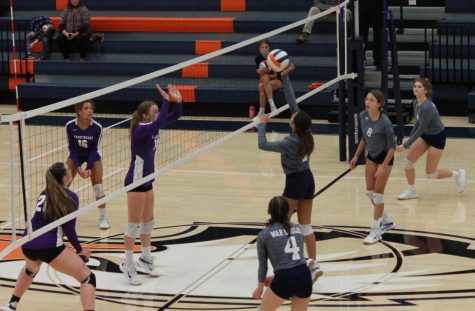 On Tuesday the War Eagles played the Fayetteville Bulldogs.
It was the last set and the freshman Heritage volleyball team played amazing. The last two sets were played very well which led Heritage to a win.
Freshman War Eagles ended with a total of 15 points, beating the Bulldogs by 8 points.
Although the War eagles won, they had some trouble communicating. Jacky Rodriguez (9) said their communication could have been better since there were some errors.
Rodriquez said.