Colin Kaepernick Receives Sports Illustrated's Muhammad Ali Legacy Award
Hang on for a minute...we're trying to find some more stories you might like.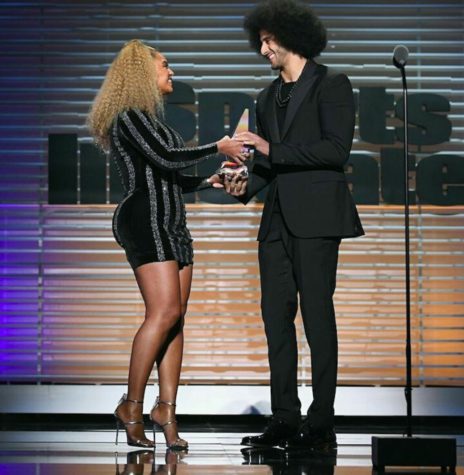 Colin Kaepernick, former quarterback for the 49ers, now turned free agent due to his famous protests, has been awarded the Sports Illustrated's Muhammad Ali Legacy Award. As you may have heard, Kaepernick began kneeling during the Pledge of Allegiance to protest racial inequality and police brutality. He has remained unsigned in the NFL, and recently filed a grievance in October due to collusion by the franchise owners.
Beyonce surprised Kaepernick with the award. "Colin took action with no fear of consequence or repercussion, only hope to change the world for the better," Beyonce said. "To change perception, to change the way we treat each other, especially people of color."
Last years recipient of the award, Kareem Abdul-Jabbar, in a video tribute called Kaepernick a "worthy recipient."  Abdul-Jabbar continues with, "he fully embraced the risk to his career in order to remind Americans of the systemic racism that was denying African-Americans their opportunities to equal education, jobs, health and even their lives."
Sports Illustrated renamed their Legacy Award to Muhammad Ali Legacy Award because "[his] lifetime of achievement forever changed the world."
Kaepernick has said that his protests were never about him, but rather, about the movement. He wishes to acknowledge the treatment of black men and women. Beyonce added during her speech that "it's been said that racism is so American that when we protest racism, some assume that we're protesting America. So let's be very clear: Colin has always been very respectful of the individuals who selflessly serve and protect our country and our communities and our families. His message is solely focused on social injustice for historically disenfranchised people. Let's not get that mistaken."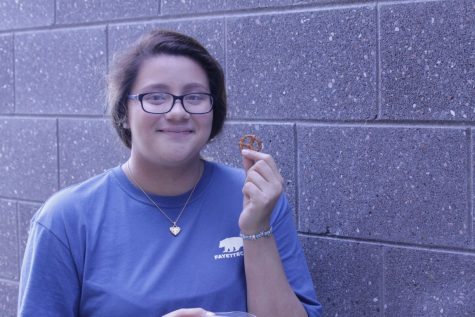 Pricilla Perez, Editor
I am currently a senior. I love feminism, my dog, and artsy things. I'm here for equality and the aesthetics life has to offer.