'Blue Apron-style' by Trump Administration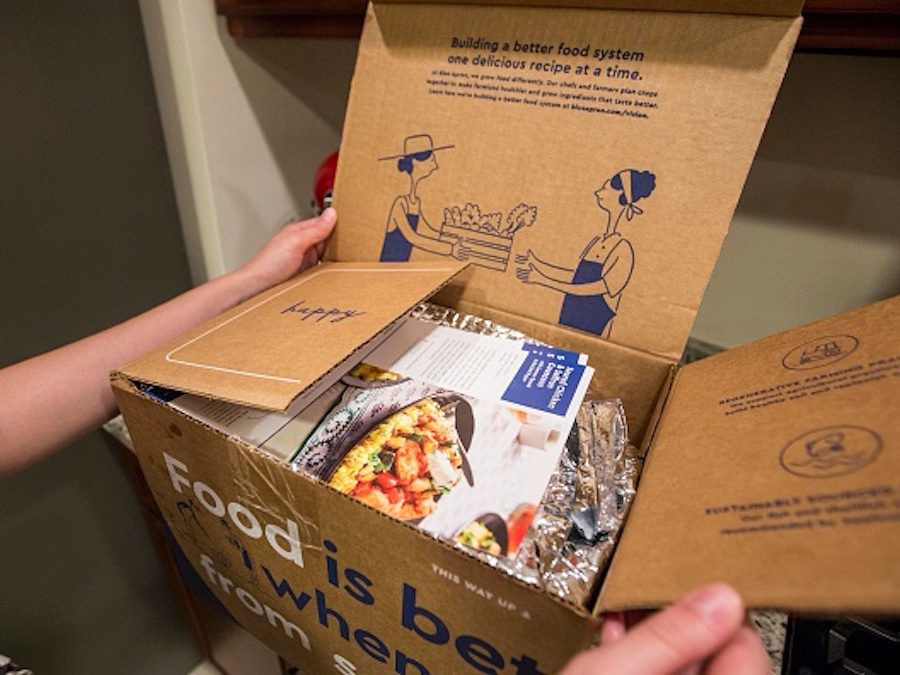 Recently, the Trump administration came up with a proposal for Blue Apron-style to replace food stamps. Blue Apron is a website that allows for you to choose from multiple recipes to have the ingredients send to your door to prepare a home-cooked meal without the hassle of going to a grocery store. They are known for sending you exact portions so that none of the food goes to waste. The proposal would affect people who get $90 a month in food stamps, more 16 million households.
Budget Director Mick Mulvaney says the proposal "would affect households that receive at least $90 a month in food stamps, or roughly 38 million people." He also explains that almost  "half of poor Americans' monthly cash benefits with a box of food."
Trumps administration called the proposal, "America's Harvest Box." Which includes "homegrown" products, from American farmers and producers, shelf-stable milk, juice, grains, cereals, pasta, peanut butter, beans, canned meat, poultry or fish, canned fruit and vegetables are some of the items that would be included in the box. The box would be worth half of a SNAP (food stamp) recipient's monthly benefit while the rest of their benefits would be provided on electronic benefit cards that the recipients have already been provided with.
It is guessed that almost $130 billion will be saved in the 10 years that follow. They also see an improvement in nutritional value and a reduce in possible fraud. The administration says that states could distribute the food "through existing infrastructure, partnerships or directly to residences through delivery services."
Unfortunately, the proposal has raised some questions, along with concerns. People ask whether the federal government will actually be able to save the money that they have estimated from distributing and and purchasing food by themselves. Another concern was if the families will be able to choose what they'll be receiving monthly and how they will be receiving it. Stacy Dean, vice president for food assistance policy said, "It's a risky scheme that threatens families ability to put food on the table."
Trump administration doesn't plan for the proposal the take part until 2019. They have taken concerns into consideration and will work on finding all details.