Lonzo Ball: The Rookie Living Up To His Name
Hang on for a minute...we're trying to find some more stories you might like.
A new wave of basketball elite is here, and Lonzo Ball is at the forefront. In the past year, no other family in the sports realm has drawn more media attention than the Ball family. Lead by their loud-mouthed dad, Lavar, the three Ball brothers have shocked the basketball world with their unique set of skills. The family has surged into existence, with Lonzo, the oldest, at UCLA and the others at Chino Hills High School. From the time they were young, their dad has worked his hardest to ensure that they have the best basketball training in their hometown of LA. Lonzo's basketball stardom started to turn heads when he signed with UCLA in 2016.
In his one year at UCLA, Lonzo averaged 15 points and 8 assists per game. His skills lead the Bruins deep into the NCAA Tournament, falling out in a loss to Kentucky in the Sweet 16 by 11 points. Perhaps best known for his passing ability, Ball quickly gained attention from several NBA prospects. For the second pick of the 2017 NBA Draft, the Los Angeles Lakers chose the 6'6'' point guard. Lonzo is staying home. After the selection, many players across the league reacted. Magic Johnson, President of Basketball Operations for the Lakers, said he expected to see Ball's jersey hanging in the rafters some day. His words inspired Lonzo, as his Summer League play soared to a new height.
Throughout the duration of the Summer League, Lonzo Ball was incredible. He was exactly what the Lakers were wishing for, a combo-guard that could not only pass but score as well. The rookie averaged 16.3 points, 9.3 assists, and 7.7 rebounds-nearly a triple double. A lot is still to be seen from this Ball brother,  but he has certainly proved that he can live up to his name.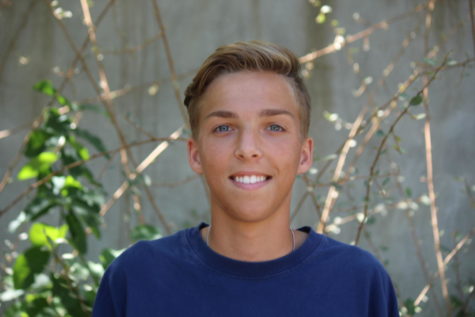 Harrison Downard, Writer
My name is Harrison Downard, an I was born in Evergreen, Colorado. Over the years, I've been heavily involved in my youth group at Central United Methodist...