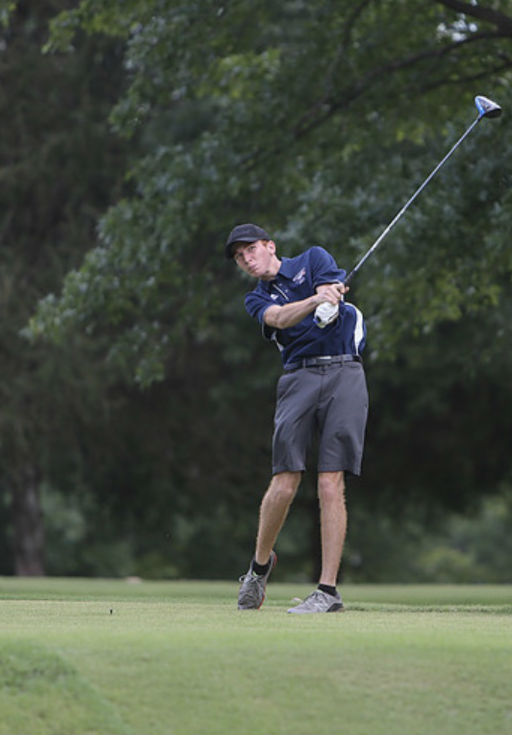 This year's athletic season has already begun. However, for senior Logan Rumsey, his golf season is just getting started. For over ten weeks Rumsey has been in Basic Training for his pursuit of joining the military. Coming back to school has been a whole new challenge in itself; "Coming back out of the military and back to school has been pretty difficult for me and sometimes it just doesn't feel real,"Rumsey said."My teachers have given me plenty of time to catch up on all the work I missed."
Switching the focus on golf, "Coach Gilstrap completely understands the situation that I'm in," said Rumsey, "regarding me not being able to play for over 10 weeks." Moving on more towards the future, he said, "I think this season I'm gonna do really good. In my first tournament at Prairie Creek, I didn't shoot a good score (93) but I had some really good shots. All I need to do is get that good consistency that I had before I left for the summer," said Rumsey.
The head coach of the War Eagle golf team provided input about his senior this year. "I'm excited for the team. He brings back a great deal of leadership and experience being the lone senior on this team," said Gilstrap. "However, he is not completely readjusted. He is getting there and he is accepting the challenges, participating well, and readjusting at a steady pace."
Similar to the optimism of the senior, "I think he will contribute well this year. He did well his first tournament back, and he has room for improvement for these upcoming tournaments," said Gilstrap.
With Logan being the only senior for this year's War Eagle golf team, his wisdom and guidance for this team should put this year's team in a good position to succeed.