Bill banning cell-phone use in schools
Hang on for a minute...we're trying to find some more stories you might like.
More stories from Kallina Sims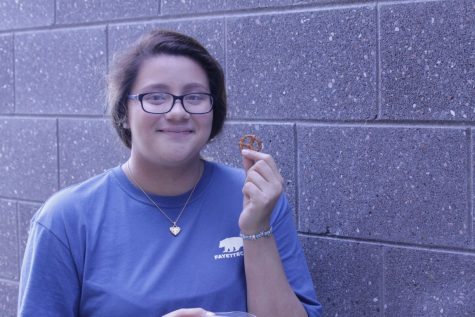 More stories from Pricilla Perez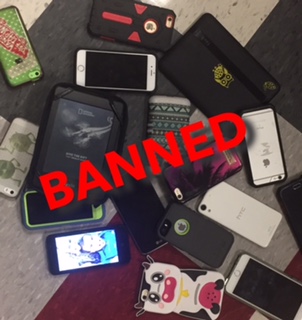 There is a proposed bill, House Bill 1036, forming in Arkansas by Representative Kim Hendren that, during the school day, would  "prohibit the use by a student of a portable electronic device in a public school."
This policy will be implemented in all public schools in the state if passed. The use of cell phones to contact people during emergencies is let up to the discretion of the district, but Heritage's current policy requests that students and staff stay off technology during emergencies to keep the communication signals clear between the police and other emergency personnel.
The way this would work in action is that students would be required to place their technology in a designated safe space at the beginning of each school day. Students would be unable to access their items during school hours and would retrieve their possessions at the end of the school day.
The bill specifies that all personal devices including cell phones, cameras, iPods, portable game systems, etcetera would be required to be turned in.
Members of The Talon asked the opinions of students and staff here at Heritage what they thought of the proposed bill.
All students we asked were unanimously against the idea, with the exception of one sophomore who clarified that he didn't own a cell phone.
Senior Haven Kirkpatrick said she's "glad this is senior year, so it isn't a concern." Other students said they would either refuse the rule or simply lie, insisting that they didn't own a phone and sophomore, Calvin Llewellyn, says "a ban won't stop students from bringing phones in". Ricki Fernandez, a senior, decisively stated that "nobody would touch [her] phone."
Alfie Fiscal, a junior, mentioned that students use their phones daily as a tool in the classroom, listing Kahoot, reading, Google Classroom, and checking grades as positive uses for phones.
Sophomore Victor Lara says " In the event of an emergency, lives may be saved due to warning texts from other students" and even mentions survivors of the recent Ohio State shooting who were warned this way.
Bri Whitmore, a senior, is concerned with who's device belongs to who and how the safe area would be organized, being as there are almost 2,000 students in this school alone. Even if allowed to retrieve phones for emergencies, it would be a hassle to distribute the phones to students in a timely manner.
Mrs. Crist from the counselor's office says "Ridiculous. High school students should be treated as adults. To push them into the adult world by treating them like kids is counterproductive" making the point that if students can't even be trusted with their cell phones, why are they trusted to live as adults after high school? Crist also questions if the school would want to be responsible for all those phones and if we would even have the proper security for them daily.
In addition to security and emergencies, students also are concerned with their rights to their private property. Marvin Martinez, a freshman, says "They don't have the rights to take our personal property." Michelle Simental, junior, also argues "It's my phone. I pay for it. They don't."
We talked to a few teachers on the matter. Mrs. Wray and Mrs. Johnson both believe that students could be more respectful of phone usage in schools and that minimizing their usage would be beneficial, but to ban them would be an unnecessary extreme.
Mr. Caldwell had a different opinion. "I don't believe people need to be as dependent on technology as they are, but I understand technology is culturally ingrained in today's generation. It keeps them in tune with current trends and time it seems like a trivial concern. I'd like to be more informed on what the person who proposed the bill thinks its benefits will be."
Other teachers see the bill as having a very positive impact.  Coach Cook said, "Electronic devices have become a huge distraction for students.  Removing them from the school environment will help students focus more on their school work.  If technology is needed, the school has more than enough without students having to "use" their own devices."
Clearly, there are many aspects of this bill that need to be considered before implemented in schools. It has an overwhelming amount of negative response and isn't even in effect yet.
Loading ...