Arkansas High School Students Required To Take Citizenship Test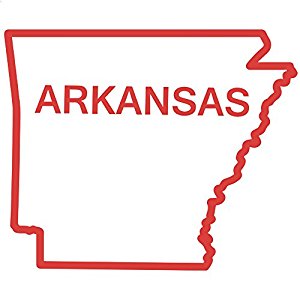 Hang on for a minute...we're trying to find some more stories you might like.
Arkansas high school students are now being required to take the US citizenship test to graduate. Representative Bruce Cozart filed a bill that would allow for students to be tested on the civics part of the test, a test the US Citizenship and Immigration Services use, to determine whether a student will receive a diploma.
"I don't think most of them would have a problem passing the test…," said Rep. Cozart. He was asked for his reason for wanting the bill to pass and said, "I think we have so many students who have no clue as to what this country is about…"
When asking students about the bill, no one seemed to have any idea that it had passed. One student, Fernanda Barbosa, a sophomore at Heritage gave her thoughts when finding out that she would be having to take the test herself. "Guess we're gonna have to study for it," Fernanda said. She was then asked on what she knew about the citizenship test. She said, "I was looking with this one guy, he's gonna take his citizenship test, I didn't know about presidents or anything." Like a lot of student's thinking, the test sounds like a difficult task.
Ms. Troby, a new civics teacher this year and a Heritage graduate, tells more about the citizenship test to be taken by students. She said, "It'll be on civics. It'll have history stuff. Stuff you've had for a long time." Ms. Troby tells students not to worry about not passing it. "If you don't pass it then you'll get to retake it until you do," she said. When asked to give her opinion about having high school students being required to take the citizenship test in order to graduate, she said, "I think it's good. I think it'll be good to be held accountable for everyone to know it because it's important that you know how to function in society after you graduate." Because the bill will take place for the first time for the school year of 2018-2019, Ms. Troby thinks it'll take time for students to become accustomed to taking the test.
The test will be 100 questions with multiple-choice and a passing grade will be getting 60 correct. Luckily, students don't have anything to worry about. With the help of thoughtful teachers like Ms. Troby, students are able to gather all the information needed to pass the test.